Featuring head-turning style, dynamic performance, and world-class safety, the new Ford Expedition Max is the boldest SUV on the market. For multiple decades, the Ford Expedition has been a go-to choice for large families and outdoor enthusiasts. Fortunately, Gillie Hyde Ford offers the entire lineup of new Ford Expedition SUVs. We're home to one of the largest and most robust inventories of new Expedition Max SUVs in the Glasgow, Bowling Green, Franklin, Columbia & Scottsville area. Whether you already know you want a new Ford Expedition Max or are just getting started with your research, we've put together information on what makes this vehicle so unique and special. If you have any questions after reading, don't hesitate to give us a call at 888-473-0623 or fill out our online application form and one of our representatives will get back to you in no time!Continue reading to learn more about the new Ford Expedition Max.
The Performance of the New Ford Expedition Max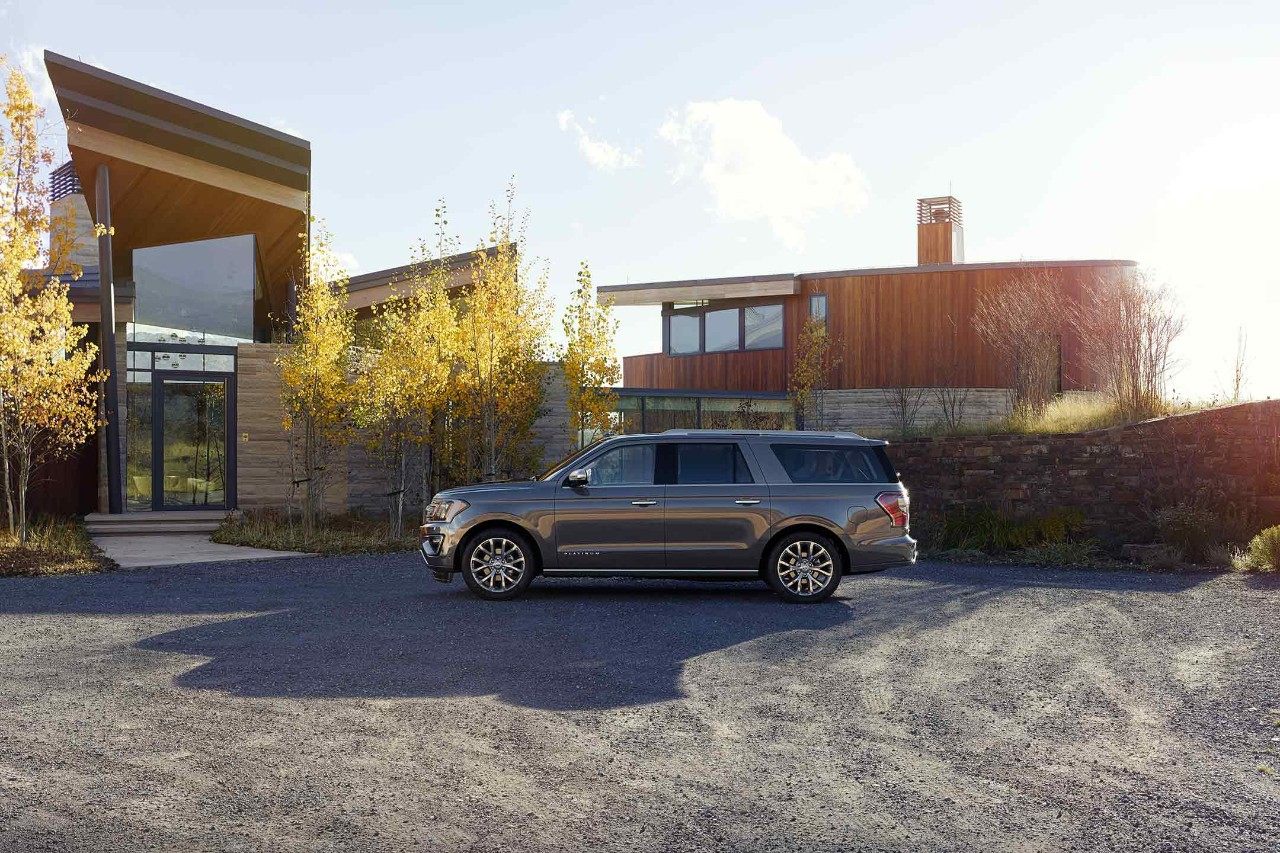 The new 2019 Ford Expedition carries a 3.5L EcoBoost engine that gives drivers surprising responsiveness for such a large vehicle. The engine has direct injection that helps maximize power and twin air-to-air turbochargers that gives you an excellent thrust whenever you need it.The 2019 Ford Expedition comes with a Terrain Management System that allows you to optimize performance based off of seven different conditions, such as snow, gravel, or wet. Add the Hill Start Assist and Hill Descent Control and you will always feel like you have maximum control of the vehicle at all times, no matter the terrain!
The Eye-Catching Exterior of the New Expedition Max
The 2019 Ford Expedition has an aluminum-alloy body, sleek wheel designs, and modern shape with elegant lines through the body that gives it a bold futuristic look. Unlike other large SUVs, this vehicle won't make you look like a soccer mom...or soccer dad for that matter. Equipped with roof-rack side rails and fog lamps, this impressive 4x4 SUV will have you and the family driving around in a vehicle that's as appealing to the eye as it is comfortable.
The Spaciously Luxurious Interior of the Ford Expedition Max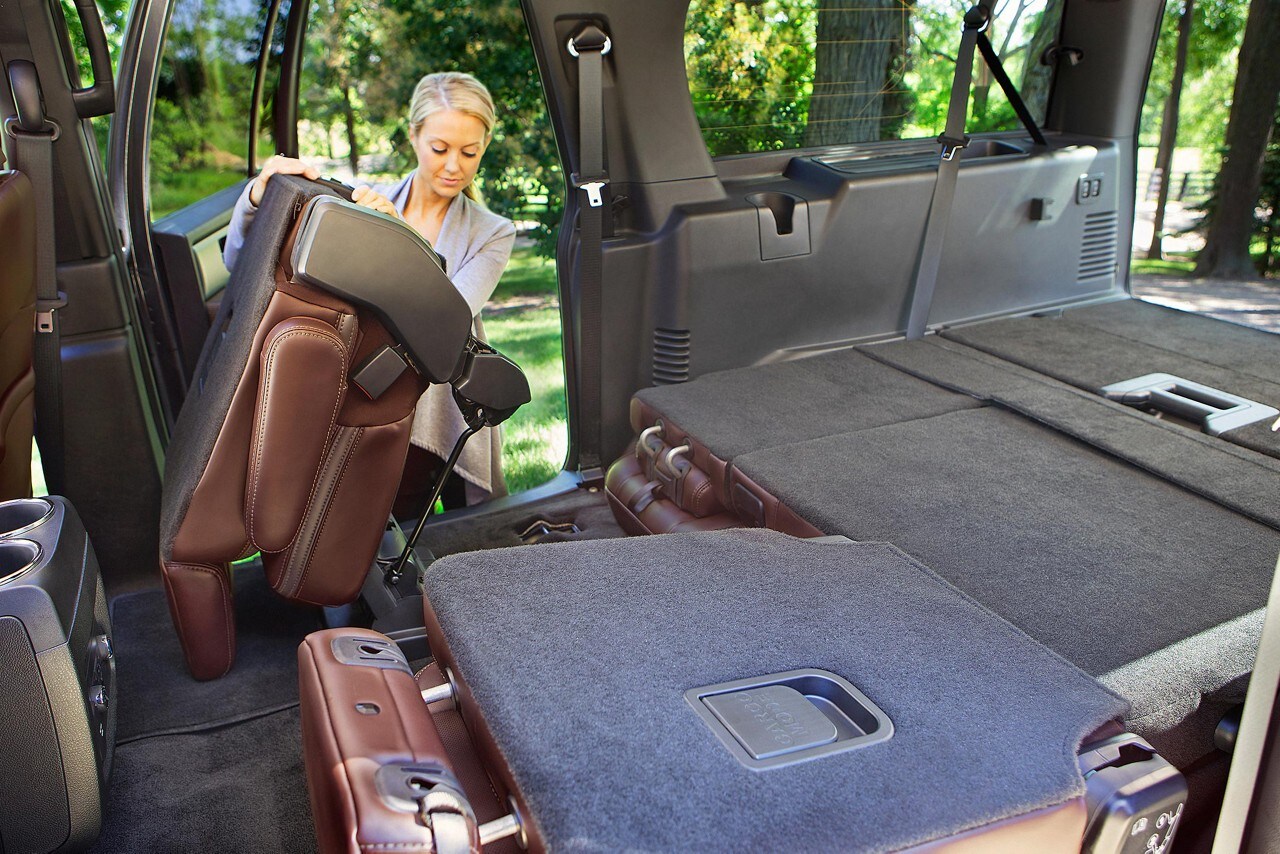 Speaking of the insides, have you seen the interior of the 2019 Ford Expedition? Talk about class personified! If you're planning on going on a long road trip, its leather seats can be warmed and ventilated on command - relieving leg and lower back pain fatigue. The wood-grain accents on the center console and media bin door give it a classical touch within a modern layout. With plenty of head space and legroom for up to eight passengers, the 2019 Ford Expedition was created with comfort in mind for all passengers in the vehicle. The already large trunk can be extended by placing the third row and second row seats down, giving you all the room you need for whatever project or vacation you have in the future. 
The Ford Expedition Max Offers Ample Safety Features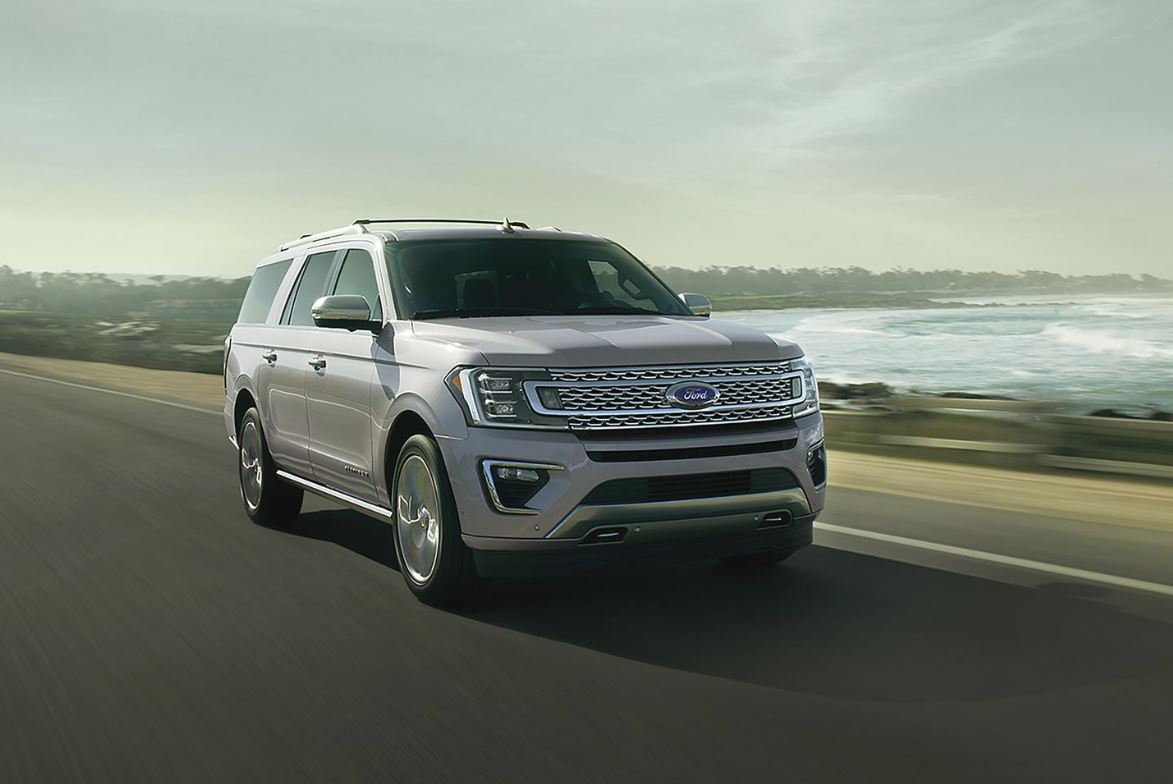 The 2019 Ford Expedition Max is a large SUV with a bulky stature that helps you avoid worst case scenario collisions. The National Highway Traffic Safety Administration (NHTSA) tested the SUV and awarded it with a 5 out of 5 star crash rating! So whether the collision is in the front, rear, or side, drivers and passengers can be rest assured that they are well protected and have little to no chance chance of the vehicle rolling over. The 2019 Expedition Max includes a long list of available smart driver-assist technology:
Blind Spot Information System 
Pre-collision assist
Cross-traffic alert
Adaptive cruise control with stop-and-go
Lane-keeping assist
Enhanced active park assist
and Much more! 
Contact Gillie Hyde Ford for the New 2019 Ford Expedition Max
Gillie Hyde Ford is proud to be the premier dealership for new 2019 Ford Expedition Max SUVs - offering all trims. We regularly welcome customers from throughout Glasgow, Bowling Green, Franklin, Scottsville, Campbellsville, and Columbia. Best of all, even if you don't know which trim or vehicle is best for you, the experienced team at Gillie Hyde Ford will work to help you find a vehicle you love at monthly payments you can afford. Contact Gillie Hyde Ford today for new 2019 Ford Expedition Max SUVs.