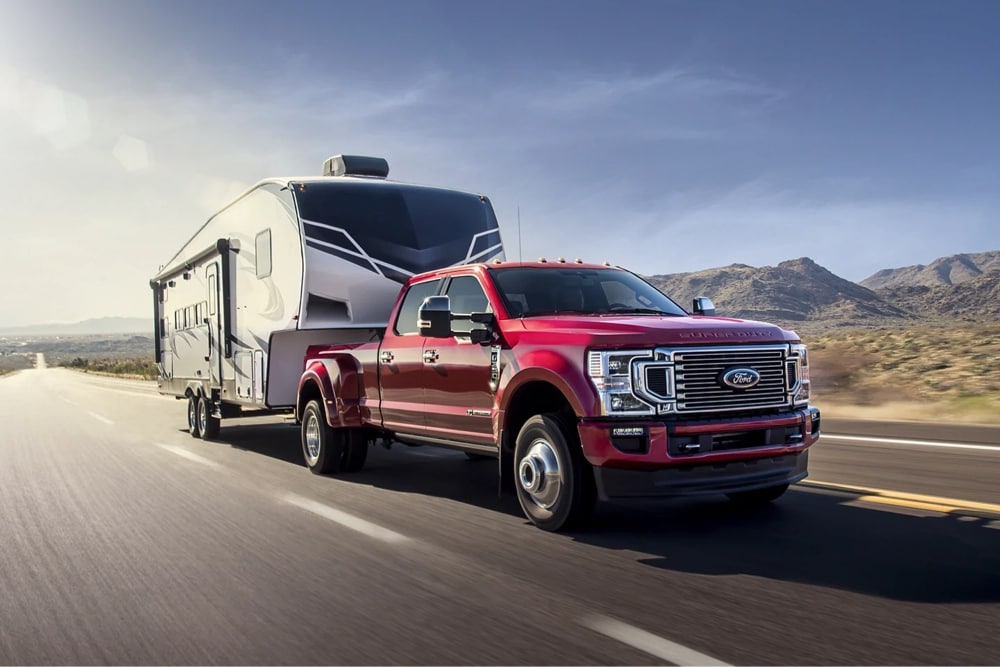 If you're on this page, it's because you're looking to learn more about the most powerful pickup truck built by Ford. The 2022 Ford F-350 is ready to handle any job you throw its way. To learn about all that this pickup behemoth is capable of, check out our full review below.
The Power and Capability of the 2022 Ford F-350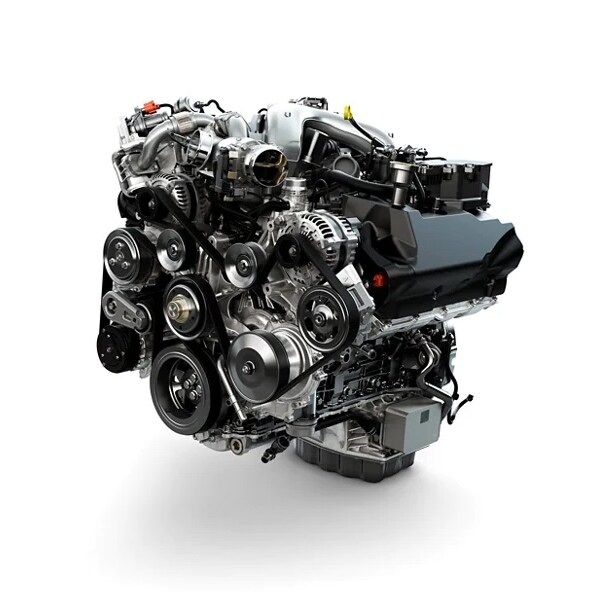 An F-350 wouldn't be an F-350 without the great engines that power it. Ford has equipped the GF-350 with a 6.2L SOHC 2-valve Flex Fuel V8 as the standard engine option. This engine has 385 horsepower alongside 405 lb.-ft. of torque and should have no trouble conquering most of your towing needs. However, should you need more power, Ford has you covered with two available engine upgrades.
The first engine upgrade is a 7.3L 2V DEVCT NA PFI V8 engine with 430 horsepower and 475 lb.-ft. of torque. The most powerful engine offered for the F-350 is a 6.7L Power Stroke V8 Turbo Diesel engine with a jaw-dropping 475 horsepower and 1,050 lb.-ft. of torque. With the most powerful engine upgrade, you can expect to enjoy a maximum towing capacity of 32,500 pounds when properly equipped.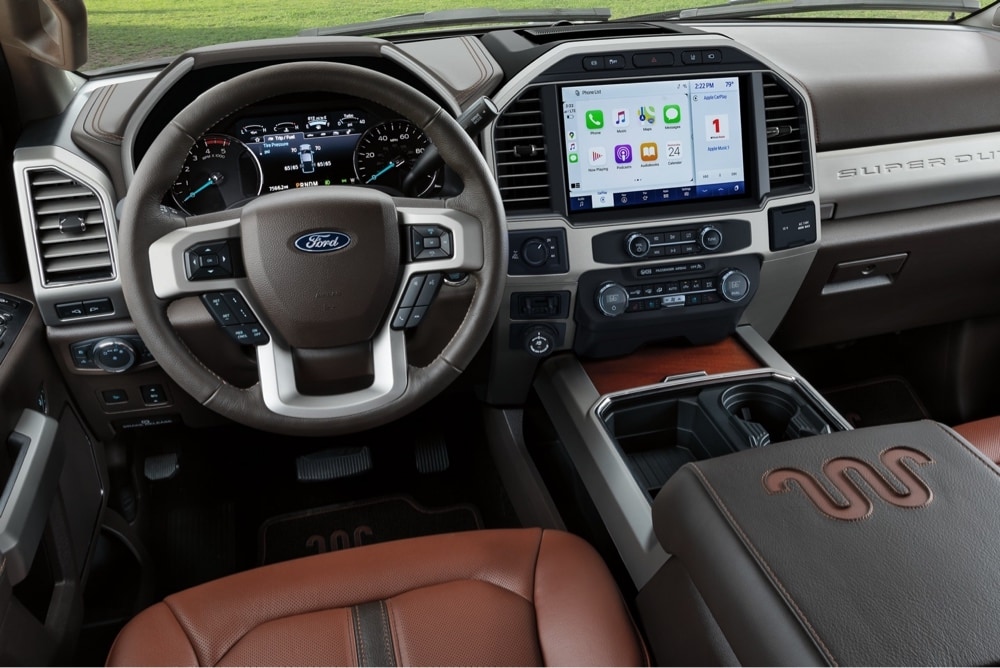 Interior, Technology and Safety Features
One of the great things about the Ford F-350 is that it gives you options. The standard Ford F-350 is a capable truck that comes equipped with all the basics you'll need. It's a great option if you plan on using your new truck for a lot of heavy and dirty work, as you won't have to worry about ruining anything too expensive. However, upgrades to nicer interior and technology features are available. 
Shop 2022 Ford F-350s in Glasgow, KY
You can upgrade to improved seating and other bonus features like a premium sound system with ease. There is also additional interior storage space when you choose an upgraded F-350 model. As with most modern trucks, the 2022 F-350 s fully smartphone integrated, so managing your media on the go will be easy. A nice perk of the Ford F-350 is that some more premium technology features like 4G LTE WiFi hotspot capability come equipped standard. An inclusive package of Ford safety features is also designed to keep you and your passengers safe on the road.
Contact Us for a Test Drive
Before you commit to purchasing a vehicle from us, we recommend coming in for a test drive to help ensure customer satisfaction. Contact Gillie Hyde Ford in Glasgow, KY to schedule a test drive today.