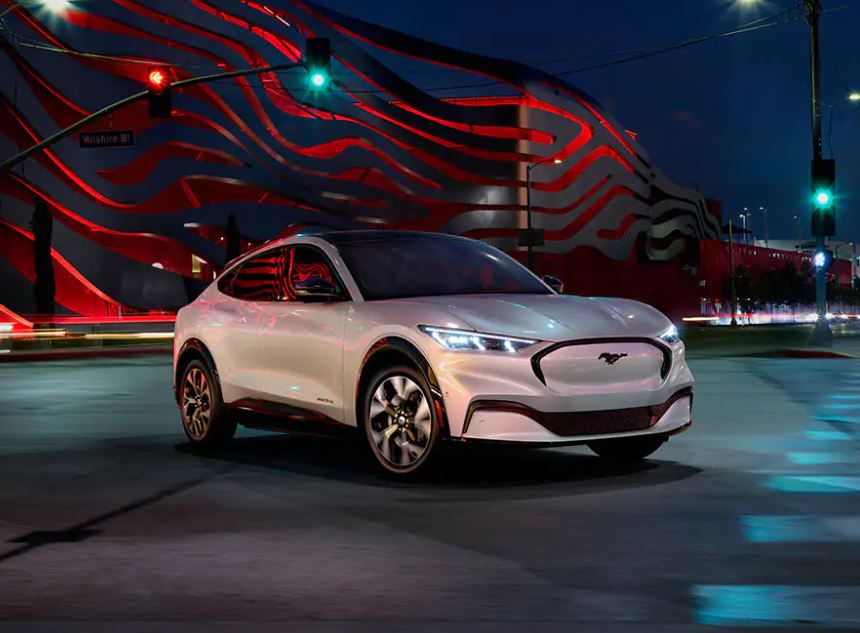 Step aside, Mach-1. There's a new high-performer in town.
The 2021 Mustang Mach-E, named after Ford's famous muscle trim, is Ford's most groundbreaking entry in its lineup. For years, we've been waiting for Ford's all-electric muscle car, and the Mach-E is their submission. In nearly every aspect, the Mach-E impresses us, from its mind-boggling gas mileage to its surprising engine power. With the first-ever automobile manufacturer, we're seeing a glimpse into the future of muscle cars with the 2021 Mustang Mach-E.  
Engine Power and Capacity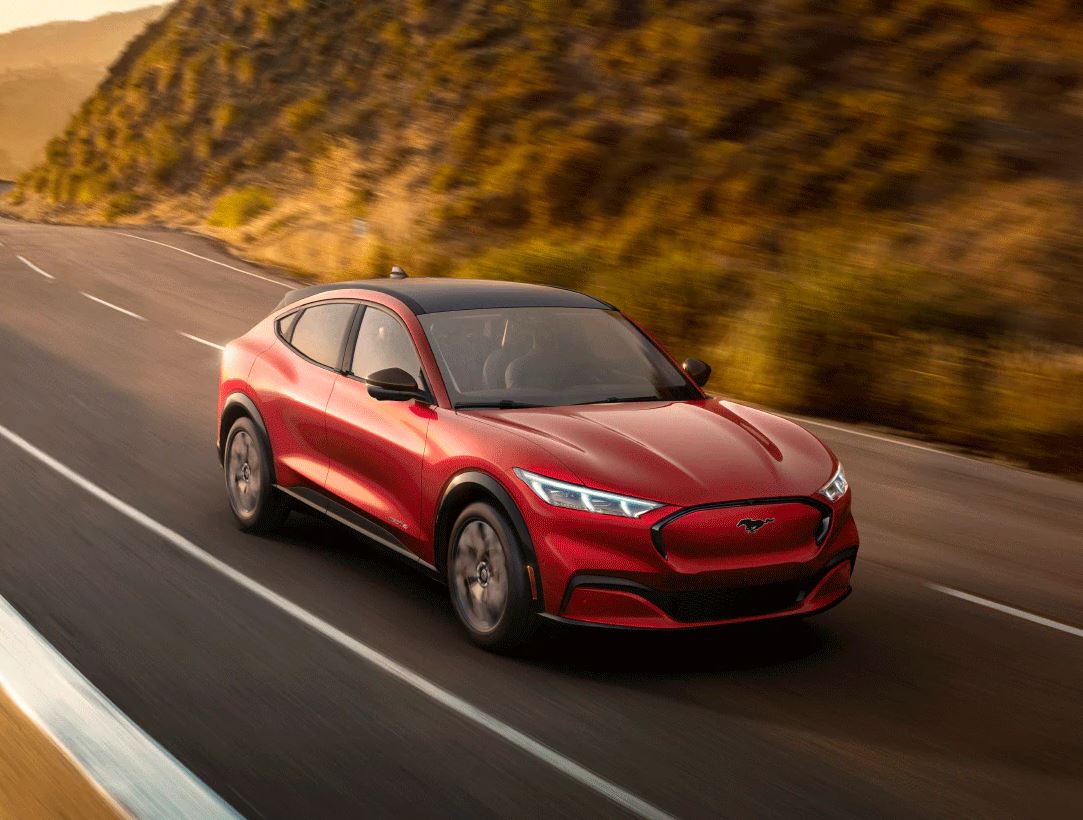 Those who are familiar with electric cars will know that these engines don't sacrifice strength. However, newcomers might be wary--how could an all-electric Mustang possibly contain the same level of chest-rumbling power as its predecessors? By gunning for the GT and GT Performance trims, you'll be reaching 480 horsepower. You read that right. The Mach-E's zero-to-sixty is under four seconds, with an estimated range of up to 300 miles. That blows the traditional Mach-1 out of the water. Up to 80 percent of the battery power can be charged overnight with a 240-volt outlet. If you've been waiting to get into electric cars, but the Tesla's asking price makes your heart pound, the Mach-E is your answer. It starts at just $43,000, compared to the 2021 Tesla Model S, which starts at a much higher $70,000.  
Interior and Infotainment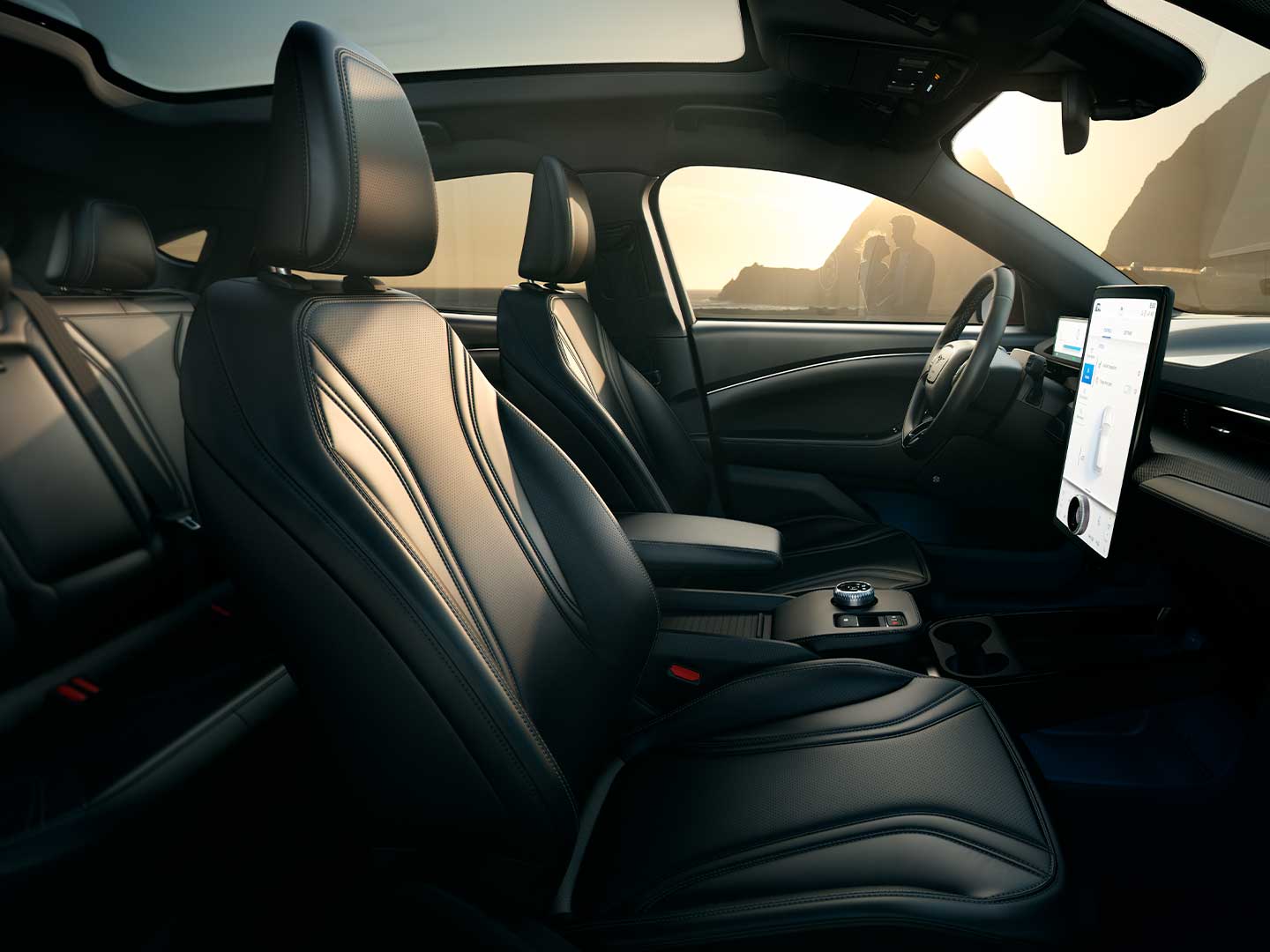 The silhouette of the Mach-E invokes images of sleek futuristic styles. Its aerodynamic exterior is enhanced by its interior, which makes you feel like you've been transported to 2040. From ambient lighting, to wireless charging, to a panoramic sunroof, you'll be graced with the most luxurious of features. With 60-cubic feet of cargo space with the back seats folded, you won't be struggling to stuff a suitcase inside. The infotainment system is connected to an absolutely insane 15.5-inch vertical mounted touchscreen. With this integrated technology, Ford can roll out regular technological updates, so you'll never feel like you have an outdated model. On top of everything, the Mach-E is equipped with all the latest safety features. You won't have to sacrifice anything for the electric motor, which shatters the expectation of deniers.  
Learn More About the 2021 Mustang Mach-E with Gillie Hyde Ford near Bowling Green, KY
If you have any questions, don't hesitate to call your friendly Ford experts at our location. For over 65 years, we've been evolving with the times, exploring every new entry to Ford's lineup. We've got the answer for all of your questions. Just give us a call!