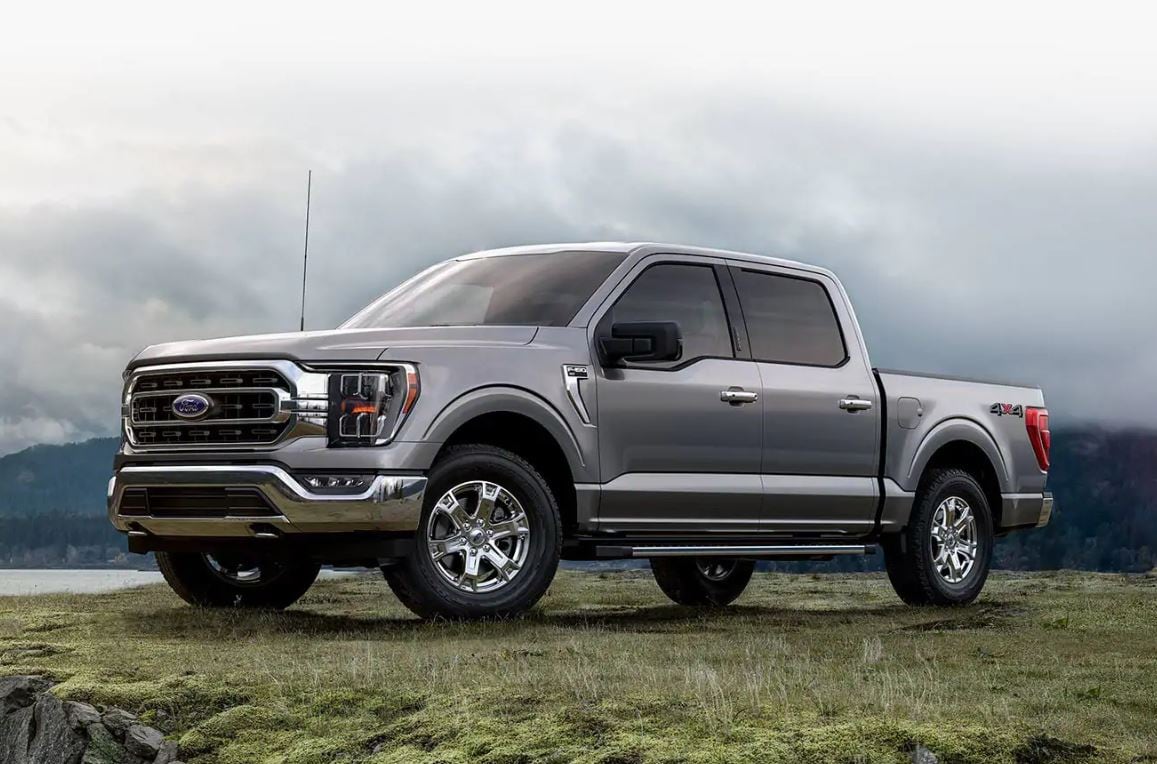 When it comes to American pickup trucks, the F-150 has always led the pack. With updated features, a slew of incredible crash test ratings over the years, and a comfortable ride that can't be found among the competition, the F-150 impresses us time and time again. The 2021 model is no different, and with it comes a collection of great optional additions that can be a game changer for many drivers. With six different powertrain options, you'll be hard-pressed to find a pickup with more customizability. Read on for more information about the brand new 2021 Ford F-150!

Trims and Prices
Six classic trim levels return for the 2021 model year. As always, there's a trim for everyone. Daily commuters will love the base trim, the slight upgrade to an XLT, and the comprehensive Lariat with all the latest features. For manual laborers who need an F-150 for towing and hauling, you'll get the most for your buck with a Limited trim. Here are the trims for the 2021 F-150, along with their prices:
XL starting at $30,600 
XLT starting at $37,000 
Lariat starting at $46,400 
King Ranch starting at $58,000 
Platinum starting at $61,000 
Limited starting at $72,500
No matter your budget, you'll be able to find the F-150 trim that works best for you!  
Engine and Towing Performance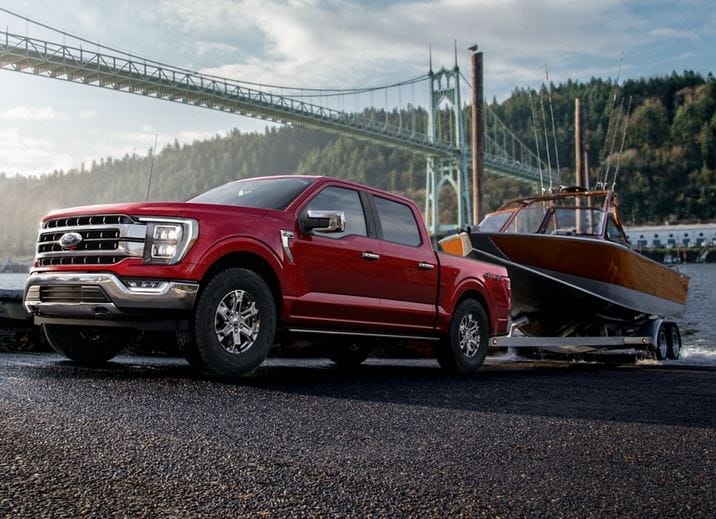 With six powertrain options, including a new hybrid and a diesel, you'll be able to customize your F-150 to fit your needs. The hybrid engine boasts 400 horsepower, offering up to 700 miles of driving per gas tank. For regular gas engines, you'll have a range of options, including several V6 and V8 options. All engines are linked to a 10-speed automatic transmission and can be outfitted with rear or all-wheel-drive. The base engine can tow up to 8,200 pounds, but you can completely max out the F-150s ability with the twin-turbo 3.5-liter V-6 engine and reach up to 14,000 pounds. The payload capacity for this pickup can reach 3,250 pounds, which allows the F-150 to keep up with its competition.  
Interior and Infotainment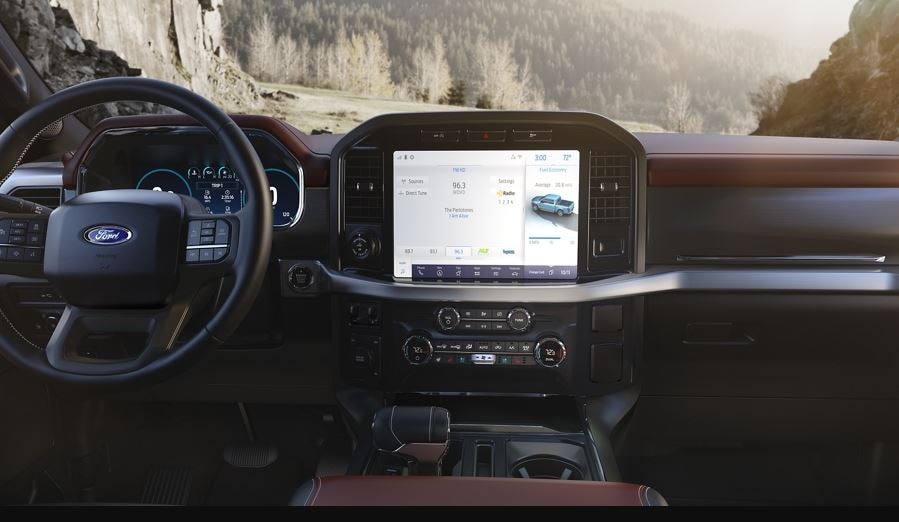 There are a few interesting features within the F-150 that make it stand out. The automatic gear shifter can be folded into a storage cubby, allowing for a completely flat workspace for those who need an F-150 for labor purposes. Workers will be able to enjoy seats that fold flat, converting the cabin into a makeshift bed. An 8.0-inch touchscreen is standard but can be upgraded to a 12.0-inch. With Ford's Sync 4, the F-150's infotainment is capable of regular updates. We love how this truck uses every feature to its advantage, crafting a pickup that Americans will never forget.  
Explore the new 2021 Ford F-150 at Gillie Hyde Ford in Glasgow, KY!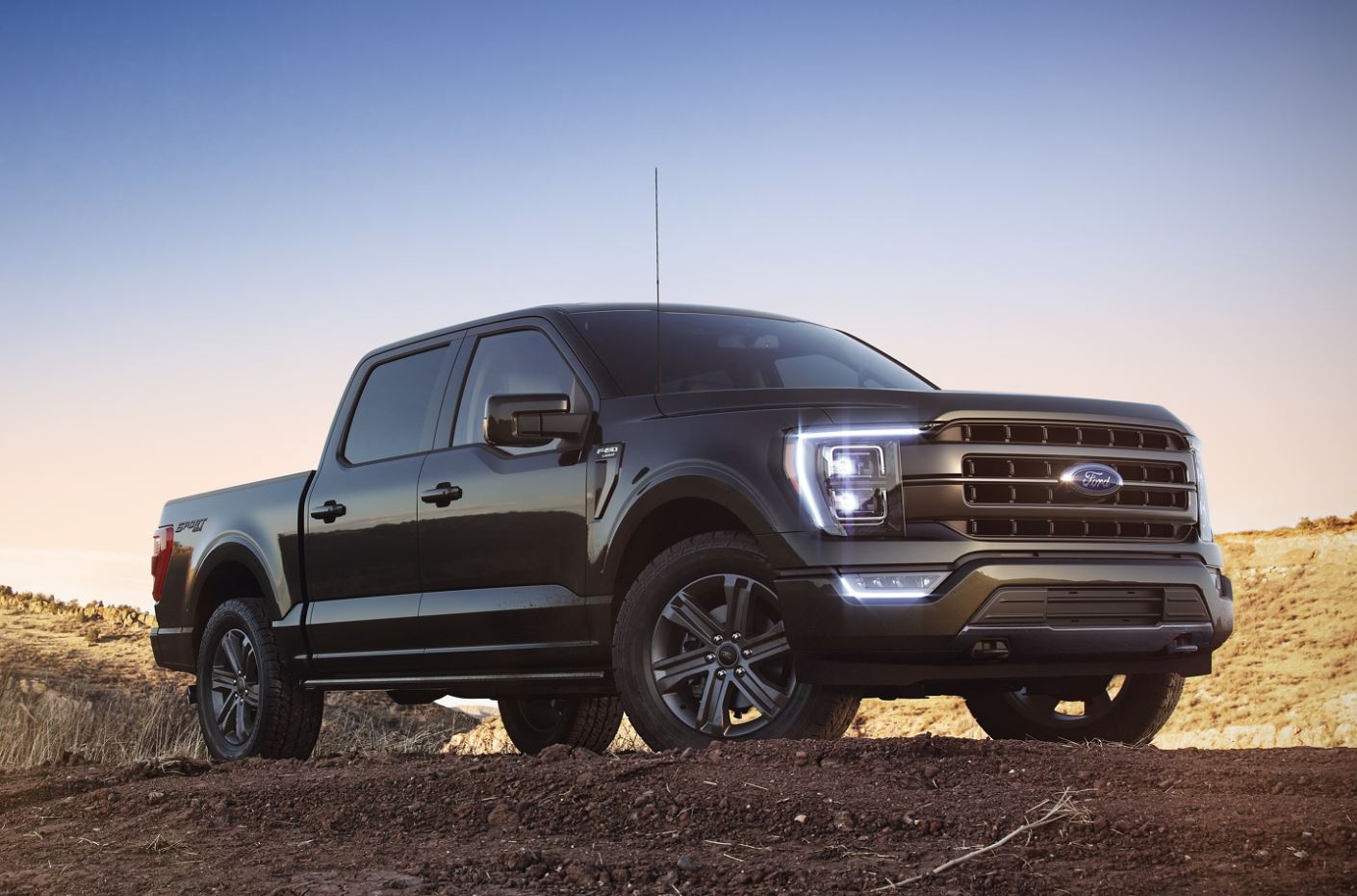 If you want to learn more about this new pickup, be sure to contact the experts at Gillie Hyde Ford. We can help you take one step closer towards the pickup of your dreams!