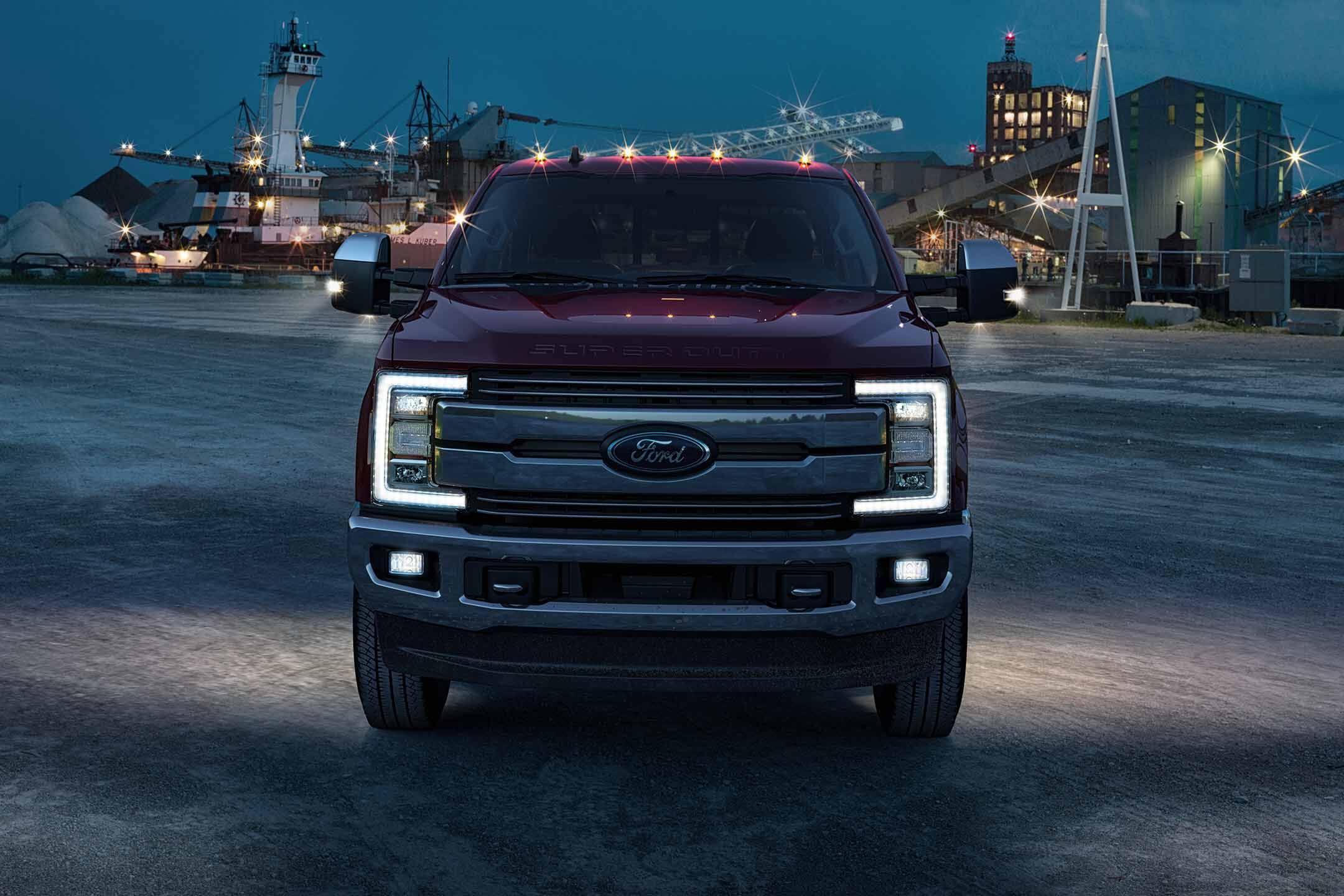 When it comes to new vehicle features, engineers are faced with a difficult task-to combine the best of engineering and design to create an important vehicle feature that not only looks impressive, but performs better than any other. Take a walk through history with Gillie Hyde Ford as we retrace the steps of pioneers of the past, and how one of your vehicle's most important safety features-headlights and taillamps-came to be what they are today.
Gillie Hyde Ford Looks at the Timeline of Advances in Ford Exterior Lighting

The 1900s: We Realized We Need to See
Before the invention of the automobile, people used horses for transportation-which can find their own way in the dark. With cars replacing horses on the road, people realized by the early 1900s that lighting was a necessity for night-time driving. Headlights were standard on the Ford Model T as early as 1909.









The 1950s: We Realized We Don't Need to See with Such Bright Lights
But then a new problem arose. The same high-beam lights that perfectly lit rural roads were too bright for cramped city streets, and posed a safety hazard. So in 1955, Ford introduced revolutionary new headlights that automatically dimmed when they sensed a vehicle ahead-groundbreaking technology for the time.




The 1960s: Lights Got Cooler
Then, as it usually does, Ford got creative. The 1960s saw the introduction of sequential turn signals-you know, the ones that light up from the inner to the outer corner, that are mesmerizing to look at while waiting at stop lights. Ford introduced this feature on the iconic 1965 Ford Thunderbird.

The 1970s: Ford Makes History with Better Lights
And Ford kept improving. In 1978, Ford became the first automaker to introduce halogen sealed beam headlamps in the United States, on the 1979 Lincoln Versailles. These lamps were the apex of technology at the time, as they simultaneously allowed for brighter, whiter light; less energy use; and better fuel economy.
The 1980s: Ford Wins Yet Another Award
In 1980, Ford won the Plastics Design Award from GE for their all-plastic halogen lights, which were proved to be stronger and safer than the standard glass light covers used at the time.




The 2000s: Ford Makes History with Better Lights…Again
And finally, in 2014, Ford announced the 2015 F-150 would be the first ever in the light-duty truck segment to feature LED headlights, which, according to Ford, "last five times longer than traditional bulbs and use 63% less energy." Today, LED lights are fast becoming standard on new vehicles, but Ford was ahead of the game years ago.


Visit Gillie Hyde Ford to Experience 100 Years Worth of Lighting Engineering
There's a reason why one of Ford's slogans is "Go Further." The company continues to push boundaries, never settling for just good enough, always improving and creating. At Gillie Hyde Ford, we're beyond proud to represent such a company. When you visit us in Glasgow, KY, you'll see why we say it's a rare kind of experience. As we say, "If car shopping makes you nervous, come to the home of legendary service at Gillie Hyde Automotive." We promise, the nerves don't exist here. Come see us at 610 Happy Valley Road, Glasgow, KY 42141 and we'll show you just what we mean.