The 2020 model year for the Ford F-150, America's favorite truck, continues its 42-year reign as its perennial best-seller. Let's see how it stacks up against its competition, the Chevrolet Silverado 1500. At Gillie Hyde Ford in Glasgow, Kentucky, we wanted to see how the brand new 2020 Ford F-150 compares to the 2019 Silverado 1500.
F-150 vs Silverado 1500 - Your Engine Choices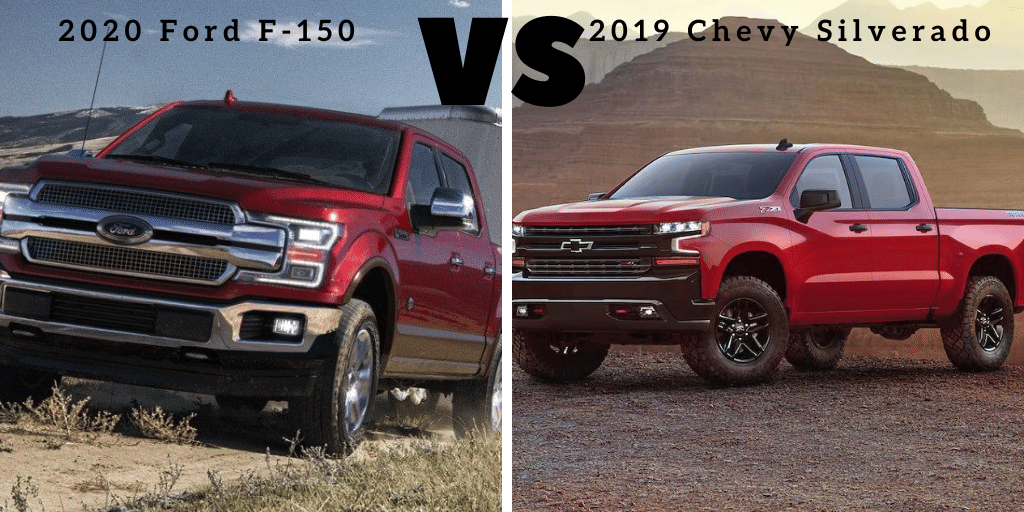 Right off the bat, the 2020 F-150 offers six engine choices, while the Chevy Silverado 1500 only offers four. F-150 breadth of engine choices is much broader than the Chevy's choices, twin-turbo 2.7L EcoBoost all the way up to a 5.0L V8 and a High Output Turbocharged 3.5L engine that leaves all Chevy Silverado 1500 engines in the torque and horsepower dust. It out-torques Silverado's most powerful engine by a full 60 lb-ft of torque (Chevy: 460 lb-ft vs. Ford: 510 lb-ft) and overpowers that same engine by 90 horsepower Chevy: 420 horsepower vs. Ford: 510 horsepower). 
It's important to note here that while Ford F-150 offers a diesel-powered 3.0L Power Stroke engine, the 2019 Chevrolet Silverado 1500 has no diesel option.
Even though the 2020 Ford F-150 starting price is a bit higher by $1,790 than the Chevy Silverado 1500, you open yourself up to a broader range of truck options that the Chevy cannot match. You get what you pay for.
Interior Trim Choices: F-150 vs Silverado 1500
The full-size pickup of today is not only a master of work, but also a high-brow purveyor of luxury. The amount of comfort and amenities that you can pack into a big pickup would have been unheard of just a few short years ago. Here, Ford F-150 upgrade trims and options soundly beat the Chevy Silverado 1500 tired and old trims, which haven't been updated for years. The F-150 even has massaging seats that prevent driver fatigue by promoting circulation in your legs and lower back. Chevrolet Silverado has nothing like it.
High-Tech Safety and Convenience Options: F-150 vs Silverado 1500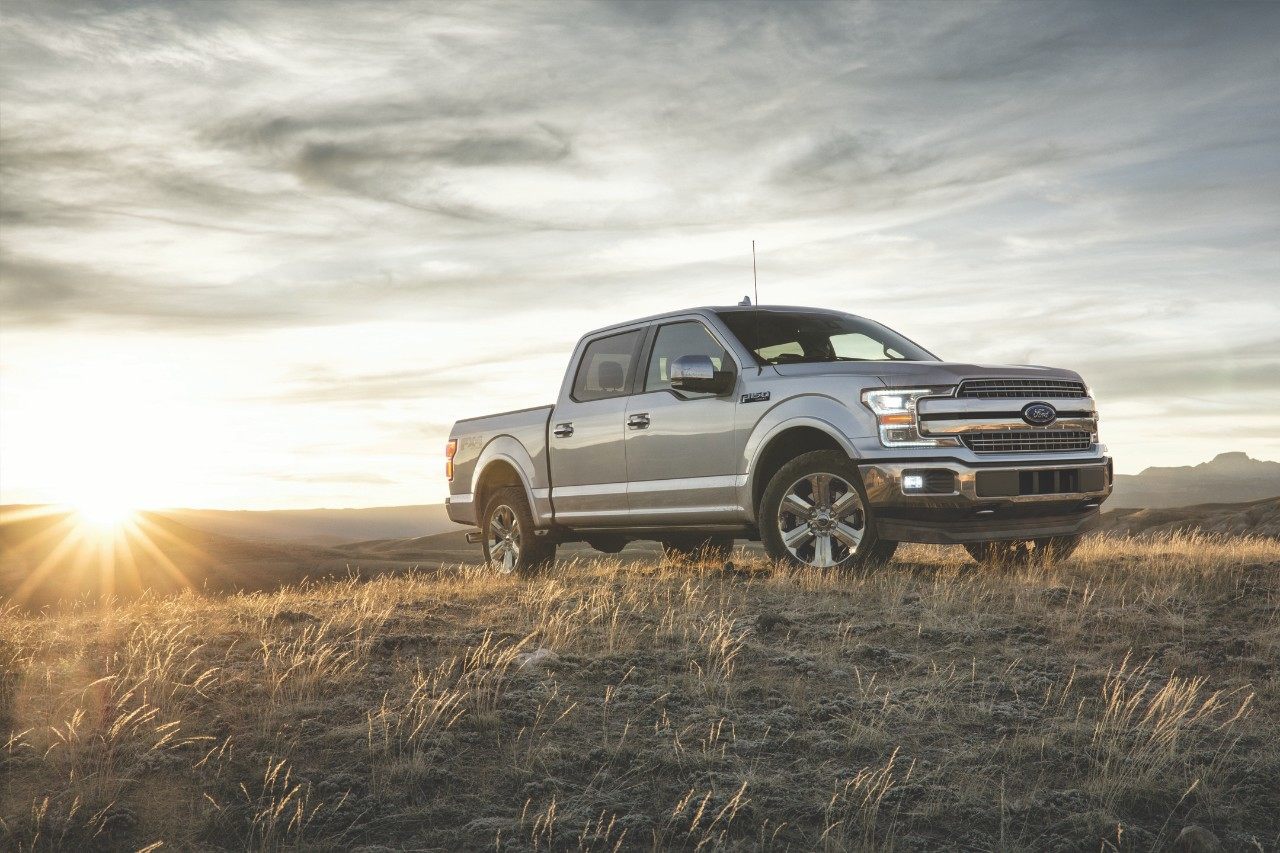 The Chevrolet Silverado 1500 does have some technological options, but the Ford F-150 Co-Pilot 360 is far superior in the number of systems and applied technology. Here are just a few of Co-Pilot 360's high-tech systems.
Pre-collision with automatic emergency braking. By constantly scanning the road for obstacles, either other vehicles or pedestrians, this system can warn you of approaching hazards so you can take action. If you can't stop in time, the F-150 will apply the brakes for you, averting a potential disaster.
Pro Trailer Backup Assist. If you've ever tried to back up a trailer, you know that it is the most frustrating, counterintuitive thing you can do in a pickup truck. And, the arguments begun between spouses and friends are legion. Pro Trailer Backup Assist ends all that by using a knob on your dash you can steer the trailer exactly where you want it to go, without someone yelling inaudible orders from 25 feet behind you. All this is facilitated by a rear camera and Ford's in-dash screen.
Hill Descent Control. Driving down a hill carrying payload or towing a trailer can be scary. The additional weight gives a vehicle more momentum than usual, which rapidly turns into speed, creating a potentially dangerous situation. With a press of a button, Ford's Hill Descent Control can maintain your downhill speed safely.
These are just a few of Ford F-150's many Co-Pilot 360 features. And, though these Co-Pilot 360 safety and convenience technology options cry out for competition, Chevy does not meet the challenge.
Make your way to Gillie Hyde Ford in Glasgow, Kentucky where Ford beats Chevy every day. And we beat the competition in every way. From price to convenience, from team expertise to friendly customer service, at Gillie Hyde Ford everything we do revolves around you.
Please contact us to schedule a test drive today. These 2020 Ford F-150 don't stay around very long. We're betting that the Ford F-150 will be America's best selling truck this year, too.