Like all things Chevy and Ford, the 2020 model year is most likely to be a no holds barred slugfest. The fight for SUV supremacy between the brand new 2020 Ford Explorer and the 2020 Chevrolet Traverse will be no exception. At Gillie Hyde Ford in Glasgow, Kentucky, we wanted to explore which mid-size Sport Utility Vehicle (SUV) would be the likely titleholder this year.
2020 Ford Explorer vs 2020 Chevy Traverse - Warranty Coverage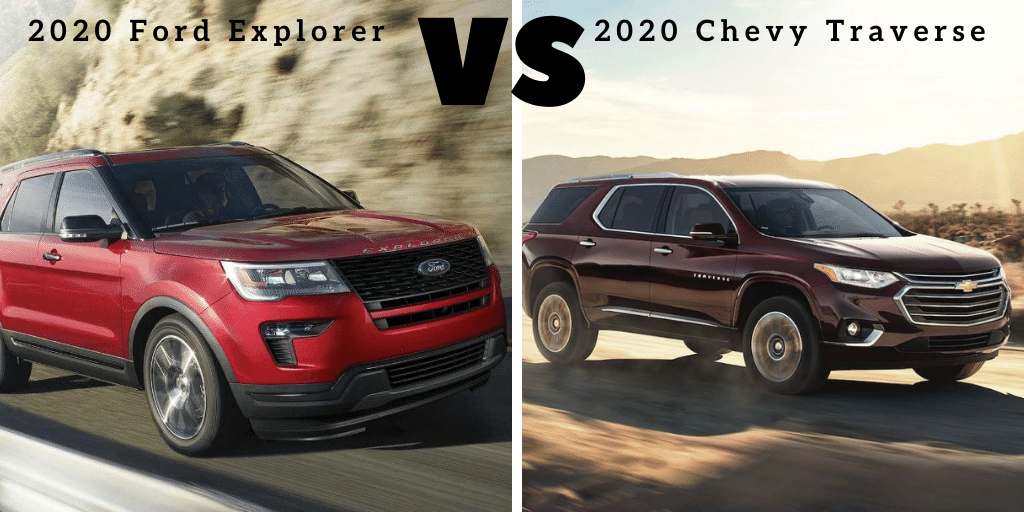 Both the Ford Explorer and the Chevrolet Traverse have the same New Vehicle Warranty of 36 months/36,000 miles and the same Powertrain Warranty of 60 months/60,000 miles. When it comes to warranty coverage, it's a draw between them.    
Ford Explorer Totally Redesigned for 2020
Although the Chevy Traverse received a facelift a few years ago, the 2020 Ford Explorer has received a completely new design. This is the Explorer's sixth-generation and is built on the unibody design. Along with its longitudinally mounted engine and standard Rear Wheel Drive (RWD) configuration, it drives much more like a luxury SUV than a three-row mid-size family SUV, according to Car and Driver.
Engine Options: 2020 Ford Explorer vs 2020 Chevy Traverse
With the 2020 Chevy Traverse, you get one engine choice. Sort of a "like it or lump it" proposition. With the all-new 2020 Ford Explorer, you get much more flexibility when it comes to the engine in your SUV. Ford gives you four engine options to choose from.
Because engine performance is such an important factor when considering an SUV, let's look at each one.
Chevy's one engine is a 3.6L V6 producing 310 horsepower and 266 lb-ft of torque. EPA Miles Per Gallon (MPG) rating is 18 MPG driving in the city and 27 on the highway.
Starting with the 2020 Ford Explorer's standard 2.3L turbocharged 4-cylinder EcoBoost engine, a true overachiever, this 4-cylinder develops 300 horsepower and 310 lb-ft of torque. It's important to note that with two fewer pistons and over ⅓ smaller engine displacement, the Ford Explorer's engine nearly matches the larger Chevy engine in horsepower production and far outstrips it in torque production by 44 lb-ft. This brings some very important benefits over the Chevy engine. The smaller, but more powerful 2.3L Explorer engine gets better gas mileage, 21 MPG in the city and 28 on the highway. While the Traverse can tow 5,000 pounds, the Explorer equipped with the smaller 2.3L 4-cylinder engine can tow 5,300 pounds, 300 more pounds than the Traverse.
The other Explorer engine options are even greater than the Chevy 3.6L V6. Its 3.0L EcoBoost V6 produces 365 horsepower and 380 lb-ft of torque. A race-inspired version of the same engine powers up 400 horses and 410 lb-ft of torque. These two engines increase the towing capacity of the Explorer to 5,600 pounds.
While Chevrolet Traverse doesn't have a hybrid option, the 2020 Ford Explorer does offer a 3.3L Atkinson cycle hybrid engine, which produces 318 horsepower and 322 lb-ft of torque. The engine stats for this hybrid engine beat the standard, purely gasoline-powered Traverse.The Explorer gives the driver and front-seat passenger more headroom and legroom than the Traverse. In addition, the Explorer does the same for the third seat passengers.
Safety and Convenience: 2020 Ford Explorer vs 2020 Chevy Traverse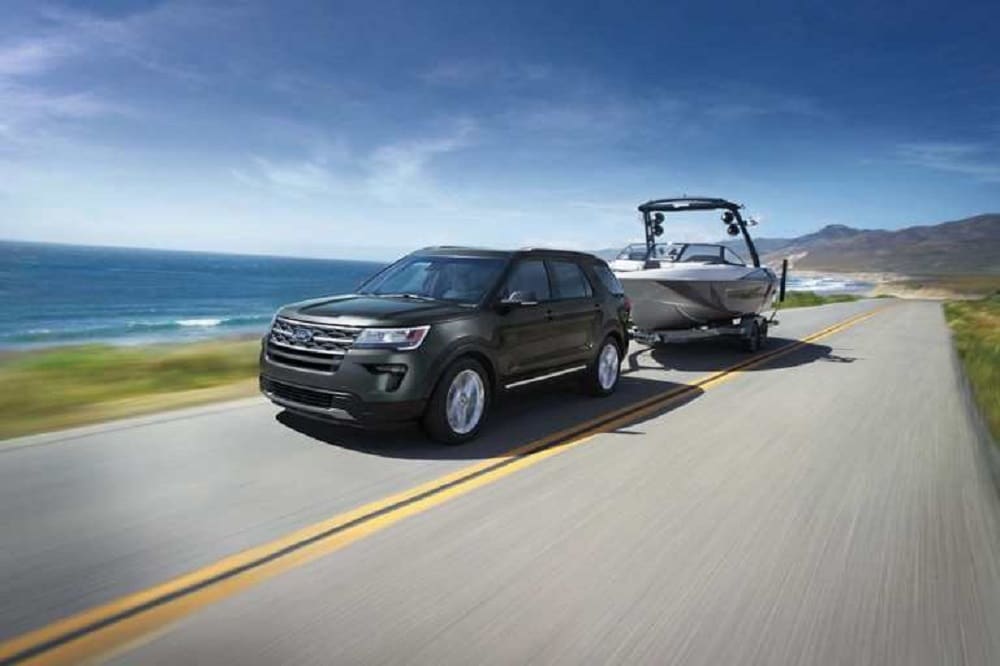 The 2020 Ford Explorer comes with Ford's suite of safety and convenience technology, Co-Pilot 360. Standard on the 2020 Explorer are the Blind Spot Information System (BLIS), Lane-Keeping System, Rear View Camera, Automatic Emergency Braking System, and Auto High-Beam Headlamps. On the Chevrolet Traverse, only a blind spot warning and rear camera are standard. The other safety features are only available at additional cost.
There are so many ways that the all-new 2020 Ford Explorer excels over the 2020 Chevrolet Traverse, you just have to give the Explorer a test drive to see and feel how and why. Contact us at Gillie Hyde Ford in Glasgow, Kentucky, we'll show you why the 2020 Ford Explorer is the superior three-row SUV. And, America's best selling three-row SUV.