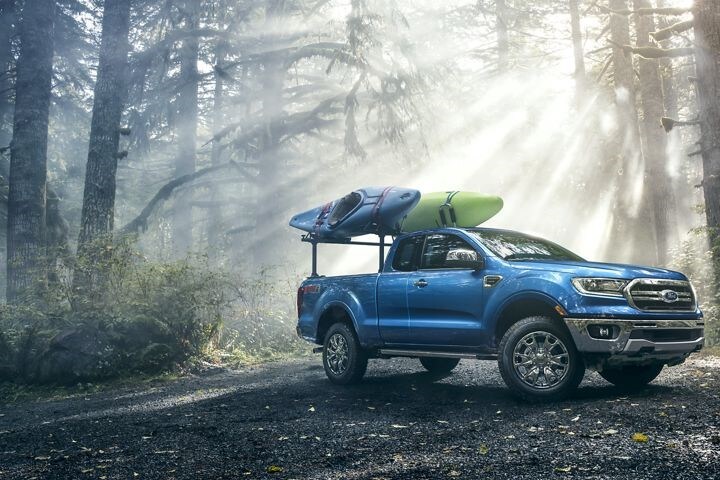 The Ford Ranger has been out of production for about 8 years, but after a long wait, the mid-size pickup truck is back! The new Ford Ranger is drawing a lot of attention from truck enthusiasts and it is refreshed, new, and remodeled. Get a first look at the all-new 2019 Ford Ranger and visit Gillie Hyde Ford for a test drive!
The 2019 Ford Ranger: Built Ford Tough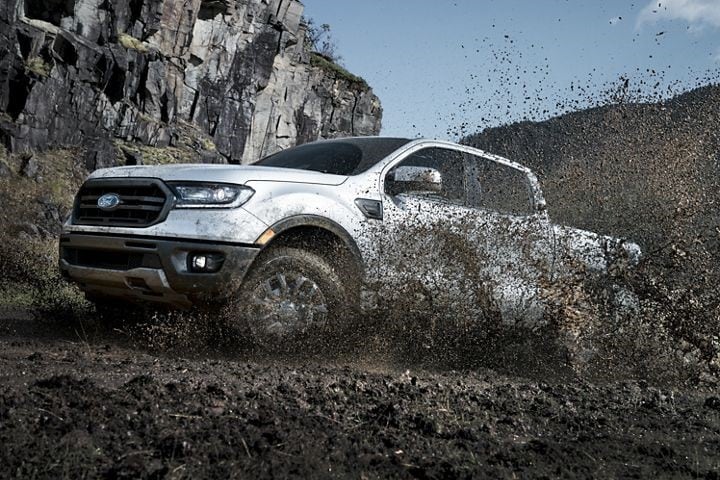 Like all Ford pickup trucks, the 2020 Ford Ranger is built tough and ready for any adventure. The all-new Ford Ranger has been tested under the harshest conditions and built to handle anything that is thrown its way. To prep the Ford Ranger for any terrain, Ford engineers set up a grueling test regimen. Robots were used to test the Ford Ranger to ensure it is built for durability and performance. The all-new 2019 Ford Ranger comes with a 2.3L EcoBoost engine with best-in-class gas torque. It beats out all other gas-powered pickups in its class with a torque rating of 310 lb.-ft. and 270 horsepower. The twin-scroll turbocharger extracts exhaust gas from pairs of cylinders in alternating sequence, maximizing pule energy for responsiveness on demand with virtually no lag. Finally, the 2019 Ford Ranger has best-in-class EPA estimated gas MPG with a combined 26 MPG.
Best In Class Gas Payload and Towing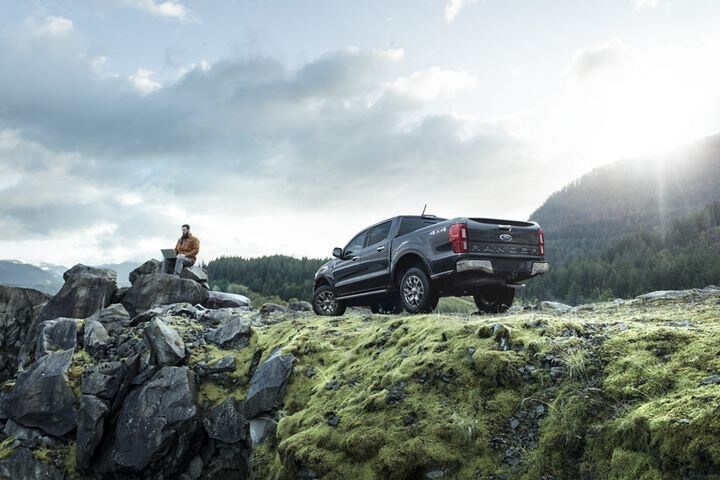 Looking for a heavy duty pickup truck that can tow heavy loads? You're sure to find it in the 2019 Ford Ranger. The new Ford Ranger offers best in class gas payload and towing with a maximum 1,860 payload and 7,500 lb. tow ratings. It's perfect for drivers that need to tow the heaviest loads.
Advanced Technology of the 2019 Ford Ranger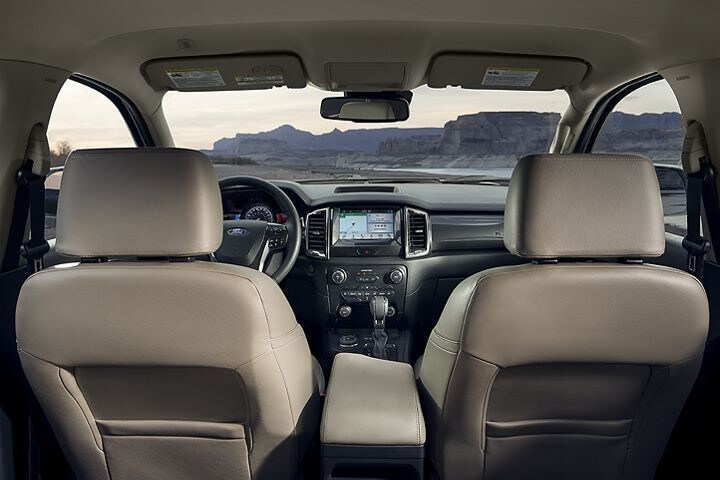 You'll find that the 2019 Ford Ranger has plenty of technology to help you enjoy a comfortable ride. You'll love listening to your favorite tunes through the B&O Sound System by Bang & Olufsen and will have no problem connecting your phone through the SYNC 3 system. With Ford + ALEXA, you can control your Smart Home devices, access voice navigation, traffic information, and over 50,000 skills, as well as Amazon Prime shopping. Get more done on the go thanks to the power of Ford + ALEXA. The Ford Co-Pilot 260 is a suite of driver-assist technologies that can help you navigate our increasingly crowded roads and highways with greater confidence. Some of the safety features include blind spot information system, cross traffic alert, lane-keeping system, pre-collision assist, and automatic emergency braking.
Test Drive the All New Ford Ranger at Gillie Hyde Ford
Gillie Hyde will be one of the first dealerships to have the all-new 2019 Ford Ranger in Glasgow, Bowling Green, and Franklin. Visit us to experience exceptional service and the largest inventory of mid-size pickup trucks! You'll always stay up to date with the latest offerings from Ford thanks to our knowledgeable team. Contact us to schedule your test drive or learn more.